Aspen is a fabulous ski town, but be sure to also check out these 10 fitness finds not to be missed:
1. Leave your cars behind and take one of the favorite day trips in Aspen to cross country ski to and from Pine Creek Cookhouse for lunch in a spectacular log cabin where amazing views and food graze your table.
2. Head to yoga at O2, or on top of Aspen Mountain (yoga for skiers inside during winter, outside in summer with incredible views these classes are free but you must purchase a ticket to ride up gondola). Also, try hot yoga and Bikram classes in town at Arjuna.
3. Skin up Buttermilk Mountain (and take the lift town for free)
4. Hike up Smuggler Mountain for an amazing view of town (this can be done year-round).
5. Ski on the first run of the day with First tracks on Aspen Mountain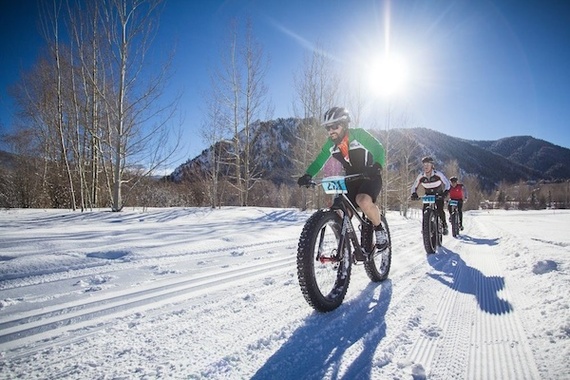 6. Rent Fat Bikes for a cruise around town. The Limelight Hotel has Fat Bikes you can use for free if you're staying at the hotel. You can also rent them from various local shops in town
7. Take a snowshoe tour with ACES at the historic Ashcroft ghost town or on top of Aspen Mountain. Hire a naturalist guide or try a group tour.
8. Learn how to skate ski on the Aspen Golf Course with Ute Mountaineer
9. Go Ice climbing. Head to the ideal spot for first timers that Aspen Expeditions can take you to just 10 minutes from Aspen.
10. Try a Backcountry hut trip with 10th Mountain Hut Division, Aspen Expeditions or Aspen Alpine Guides

Note: Aspen Winter X Games are also free to the public.